Allergies are disproportionately strong immunological responses to non-infectious substances, so-called allergens. In Germany about 6% of the population is affected, the symptons range from mild skin rashes to life-threatening anaphylactic shock reactions. Allergens, which are components of foodstuffs, are particular problematic.
Although the EU Regulation for Foodstuff Information (LMIV) has been determining clear information- and labeling obligations for food producers to clearly mark potential allergens, lacks in declaration or unintentional contaminations  during production can not be excluded.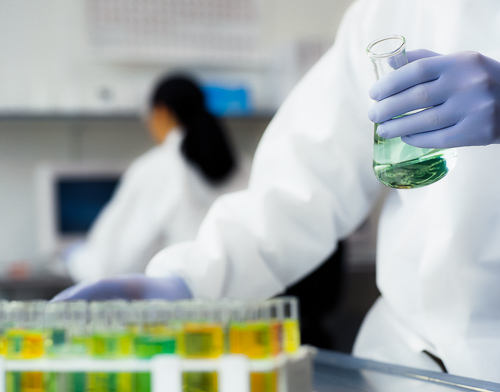 More than 90% of all food allergies and intolerances  can be traced back to the following causes and have to be labelled in the list of ingredients.
Eggs
Peanuts
Fish
Cereals containing gluten
Crustaceans
Lupine
Milk and lactose
Nuts
Sulphure dioxide and sulphite
Cellery
Mustard
Sesame
Soya
Molluscs
So the availability of sensitive and reliable analytical tools for the detection of allergens is an absolute necessity.
Impetus Bioscience does not only use standard protein-based ELISA methods but also in-house developed DNA-based PCR methods.
Continuous new developments do not only enable the detection of the above mentioned 14 allergens but also many others, e.g. ambrosia and coconut.